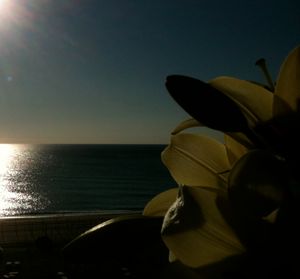 Biography
"I send you a magnum opus 
You receive just a haiku 
Made your needs my main focus 
Efforts you were blind to…."
Robb Scott is a musician, singer, songwriter, composer, arranger and producer. Born in Fulham, London and with a music career that spans over three decades. He has recorded and released music both as a solo artist, in various bands and as a composer for films, documentaries, promos and commercials.
His solo projects have included working with Ellen McIlwaine, Jill Jones, Roy Ayers Band as well as television and video appearances with Daryl Hall and Gwen McCrae. His second album Afro Odyssey on the Sunshine Enterprises label, garnered a 4/5 star rating in Blues & Soul Magazine.

In Spring 2018,  Robb released his award winning album 'Siren' on the prestigious Expansion Record Label.  Featured artists included in this project are: Sandra St Victor, Julia and Maxine Waters, Marlo Henderson, Elisabeth Troy, Juliet Roberts, Sylvia Mason James, Gina Foster, Austin Howard, Jay Rodriguez, Francesco Mendolia, Noel Langley, Yolanda Charles, Mary Edwards and many more...

Siren is available on CD here at our online store, and also for digital download on  itunes, Amazon, Bandcamp and all major online outlets. Includes the singles 'Neptune Atmosphere (You Didn't Feel My Love)',  'Keep On', 'Winter Love' and 'Negative Pleasures'. 
In 2020 Robb co-wrote, produced, arranged and performed the critically acclaimed 'You Don't Know' single for Shaila Prospere's 'Under My Skin' album. 
As of August 2022, Robb is currently in the studio working on his next album project Forvm.  It will include the stunning new single 'Get Over You', a tour de force of a collaboration with friend and fellow co-writer, Leee John from Imagination. It features a full live rhythm section with live strings, horns, flutes and vocal arrangements, evocative of the Californian soul sound brought to us from the likes of Leon Ware, The Mizell Brothers, Rufus and Chaka Khan and Patrice Rushen.
Sign up to our mailing list for the latest news on releases, information and future live performances. 
SIREN - BEST ALBUM UK SOUL & JAZZ 2018 BRIGHT STAR MUSIC AWARDS